How to Factory Reset/Erase Your iPhone when Locked?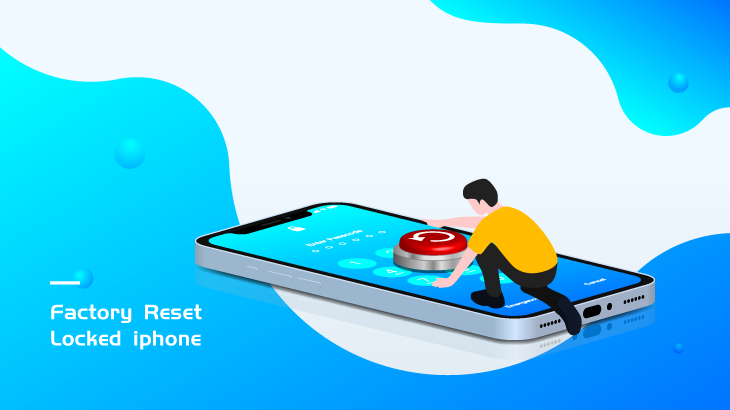 Am I able to erase/factory reset my iPhone? The answer is a Yes! But can I erase my iPhone when iPhone is locked with passcode? Read this post and get answer.
Questions
Question 1:
Oh, help. How to factory reset locked iPhone 13? I just got an iPhone 13 for work from my college who just left our company. But I found that he might forget to delete the screen lock passcode & log out Apple ID he used:( Can I just erase this iPhone and restore it? Or am I supposed to ask him what the passcode and password are? Thanks.
Question 2:
Does anyone know how to completely wipe a locked iPhone, including the lock screen passcode? By the way, I am the owner of this cell phone and I can tell the Apple ID and its password XD. You know, I just forgot the screen passcode and that's why I need to wipe it. So, is there a way to wipe that passcode?
These two questions are so common that many people will encounter them at some time. If you meet the same issue in how to factory reset and restore your iPhone 13/12/11/X without a passcode as well, then you should definitely read this article and you'll know the answer clearly after that.
Actually, there is more than one way to erase your iPhone's files and data even if it's locked. The first way is to use iCloud to erase your iPhone if you have enabled Find My feature. Or you may use PasscodeGo or iTunes to factory reset your iPhone no matter whether you have turned on Find My iPhone or not. However, you need to know the former Apple ID and Apple ID password to activate the iPhone if Find My is enabled after using any of all these three methods to erase iPhone. But if Find My was turned off, Apple ID & Password are unnecessary to activate your iPhone after a factory reset.
Way 1: Factory Reset Your iPhone when Locked using iCloud.com
If you want to factory reset and erase your iPhone without iTunes or passcode or even computer, then you should take this method using iCloud.com to reset it.
Step 1: Go to Apple's official website: iCloud.com.
Step 2: Sign in to iCloud with your Apple Account.
Step 3: Select Find My icon.
Step 4: Click All Devices > [Your iPhone].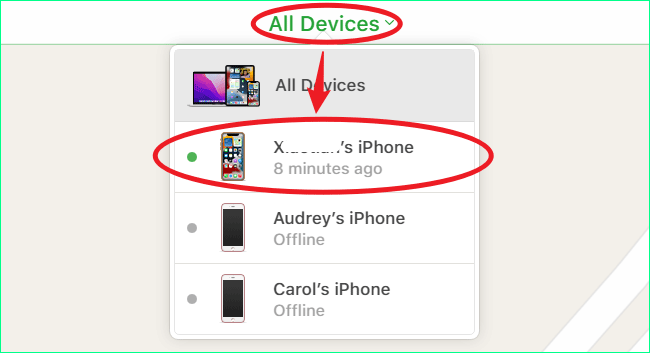 Step 5: Tap Erase iPhone > Erase.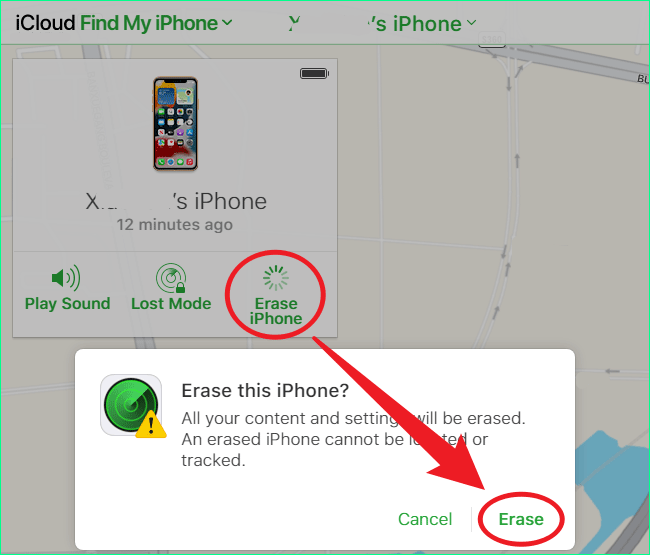 Step 6: And you need to enter your password to continue.
Step 7: (Optional) Remove from Account can allow this iPhone to be easily & quickly activated and used by others without any limitation.
Way 2: Factory Reset Your iPhone when Locked by PasscodeGo.
Step 1: Run this utility, PasscodeGo.
Step 2: Power off your iPhone and Enable Recovery Mode. You should see a white USB cable icon displayed on the iPhone screen.
Step 3: Select Unlock Lock Screen on PasscodeGo.
Step 4: Click Start > Next.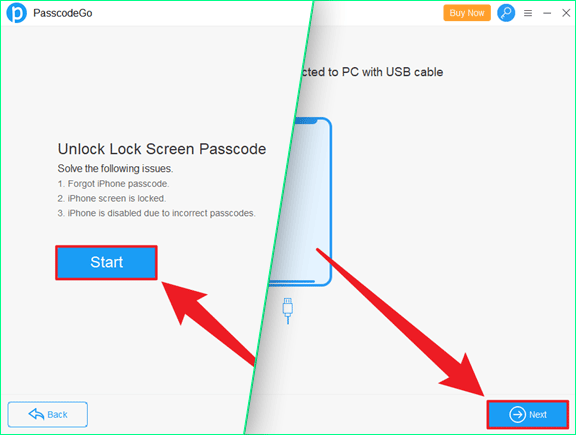 Step 5: Check your information and click Download to download the firmware package online. If you want to modify the location to store the download file, just click the blue Change button on the right.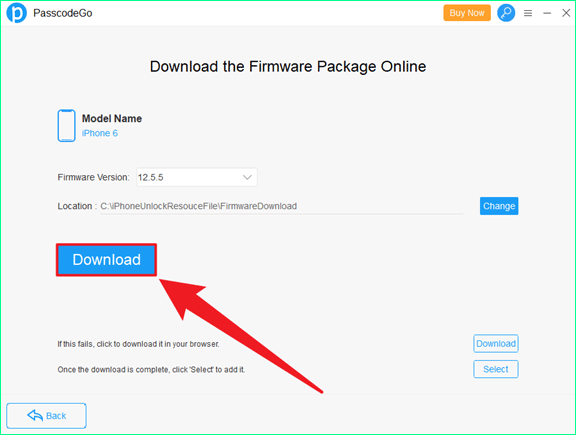 Step 6: When the download and verification are complete, click Unlock.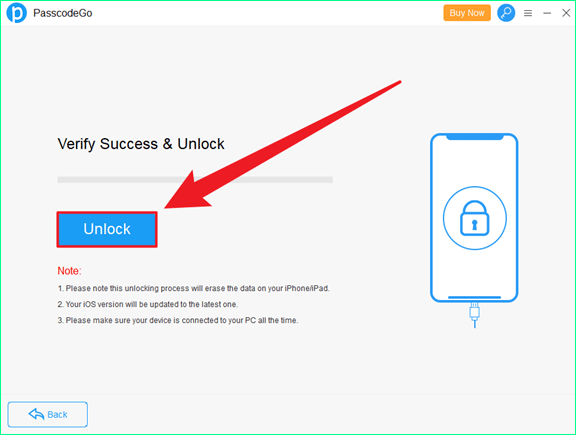 Step 7: After a few minutes, Unlock Successfully so click OK to quit.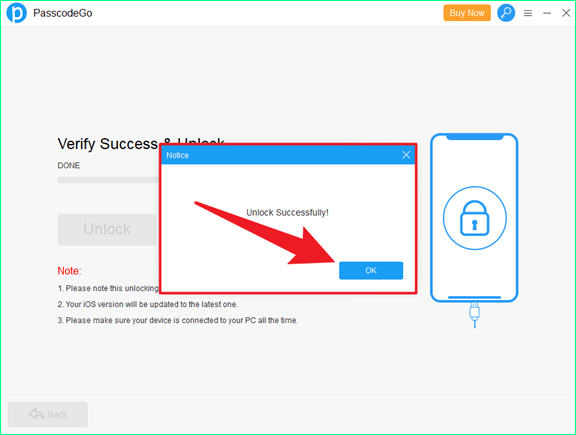 Step 8: Now take your iPhone and set it up.
Way 3: Totally Erase Your iPhone when Locked using iTunes on Computer.
Step 1: Open iTunes.
Step 2: Enter Recovery Mode on your iPhone when it's powered off.
Step 3: Connect the iPhone and computer using a USB cable.
Step 4: Click Restore on the pop-up window from iTunes or the Restore iPhone… button on iTunes.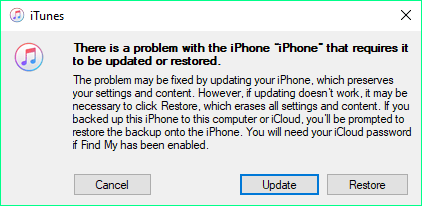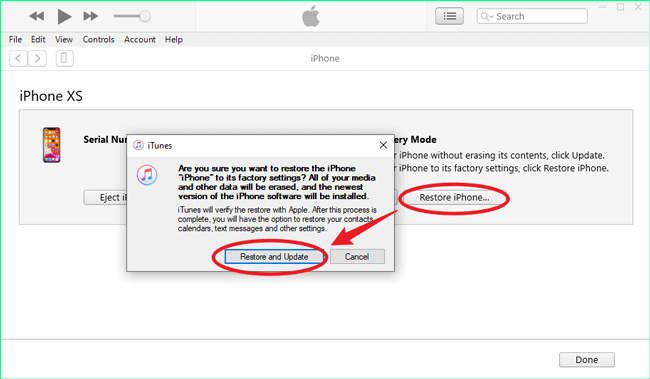 Step 5: iTunes will download iPhone Software Update for you and use it to restore your iPhone.

Step 6: After the download & the restore are done, set up your iPhone as new.