[Fixed] Touch ID Requires Your Passcode when iPhone Restarts. How to Unlock?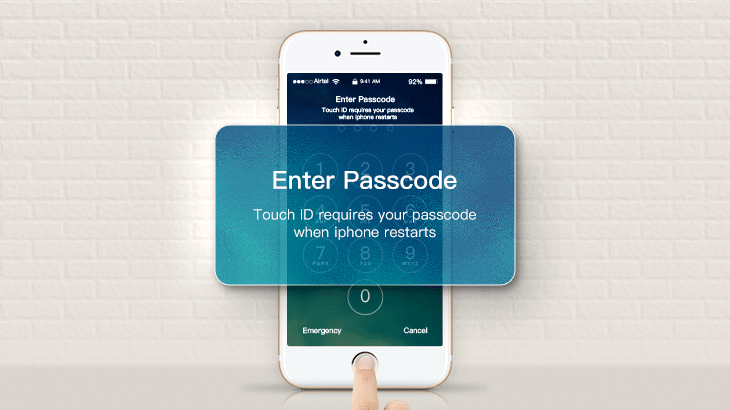 Touch ID is a pretty convenient way for us to unlock a mobile phone without entering a passcode or a pattern every time accessing it. iPhone Touch ID is even better as the feature on Apple products always has a more delightful experience. Just a touch or press on the iPhone screen, and it'll be unlocked if matched. So, there are so many people that use Touch ID so much while some of them may forget the screen lock passcode already.
After an accidental restart of your iPhone, you are required to enter the screen lock passcode before you can use your Touch ID? How to unlock your iPhone in this situation? Keep reading and this article will tell you how to unlock iPhone lock screen passcode when iPhone restarts and Touch ID requires your password in 3 different ways.
How to unlock iPhone?
Bypass Lock Screen Passcode when iPhone Restarts and Touch ID Requires Your Passcode.
If you can no longer remember the passcode you set before, there's still a way out as you can just bypass iPhone lock screen easily and the passcode to this iPhone will be erased totally.
Step 1: Connect your iPhone to the Windows computer using a USB cable.
Step 2: Open PasscodeGo and select Unlock Lock Screen.
Download: PasscodeGo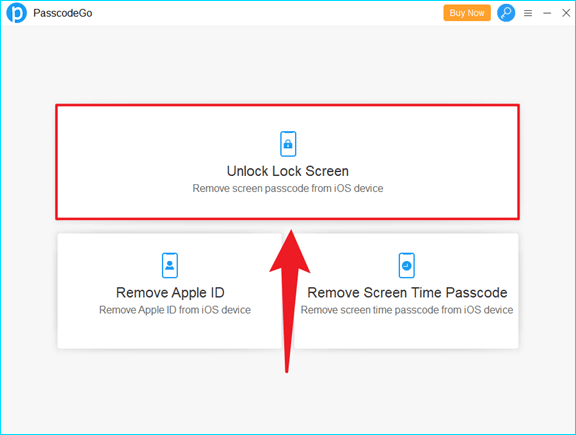 Step 3: Click Start to start unlocking lock screen passcode.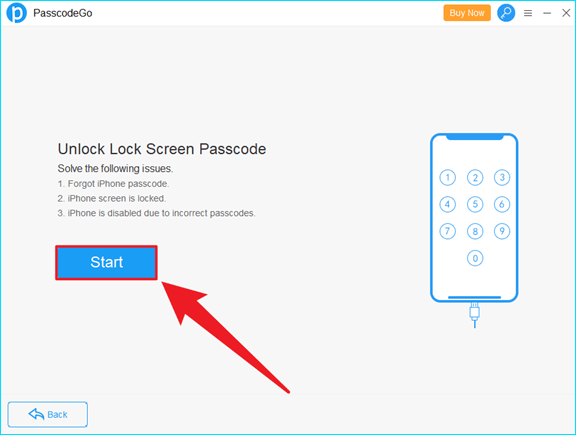 Step 4: Make sure your iPhone is connected to a PC with a cable and click Next.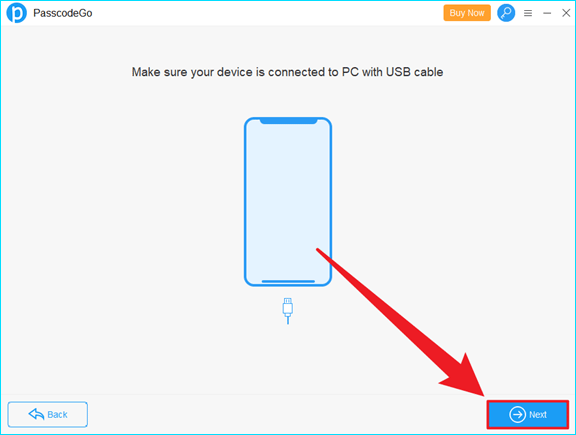 Step 5: Check your device Model Name, change the download location if needed, and then tap the Download button to download the firmware package online.
Please note that Find My iPhone should be disabled and iTunes should be installed on your computer (but no need to run it).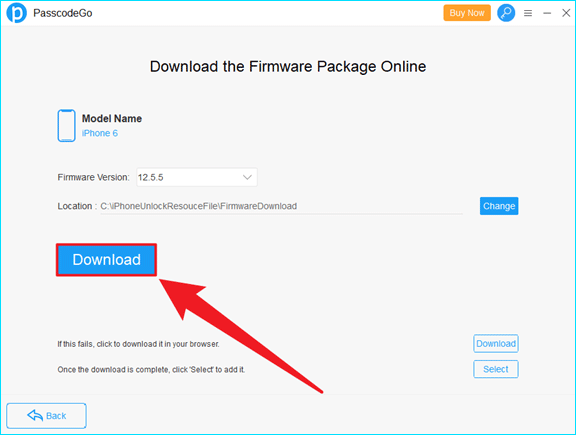 Step 6: Wait a few minutes for the download to complete, while the time spent depends on the speed of your Internet connection and the performance of your computer.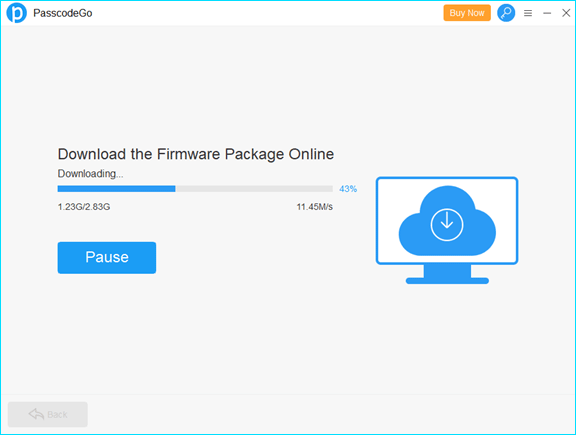 Step 7: After the download is complete, it'll verify automatically. Once Verify Success & Unlock appears, you can click Unlock to continue. Be careful and you are strongly suggested to read the notes below the Unlock button.
Note: If your computer can't recognize the iOS device, put it into Recovery mode and it will be detected by PasscodeGo.
Make sure that Find My iPhone is disabled, or you may need to enter your Apple ID & password after unlocking your iPhone.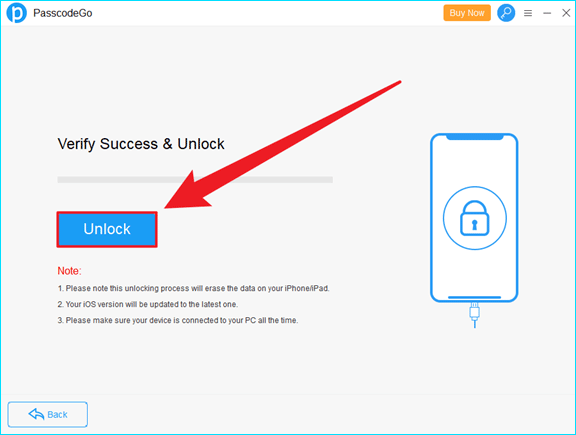 Step 8: Unlock Successfully! Now you can click OK and close PasscodeGo.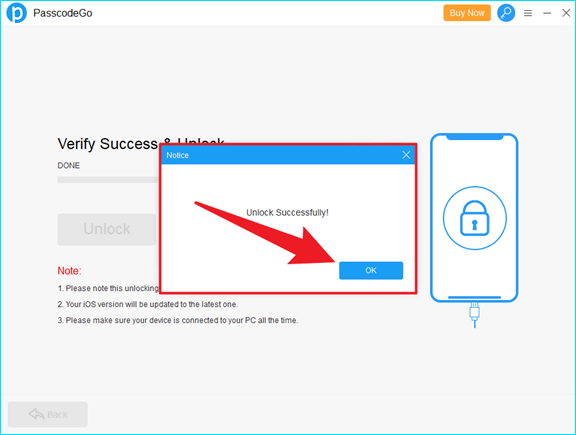 Step 9: Go to your iPhone and its lock screen passcode is bypassed so set it up and access your own phone.
Tips: The User Guide is provided in case you have any problems.
Unlock Lock Screen if Touch ID Requires Your Passcode when iPhone Restarts.
If you're aware of your passcode on the iPhone lock screen, then you can directly enter the passcode on your iPhone.
Step 1: Turn on your iPhone screen.
Step 2: It says that Touch ID requires your passcode when iPhone restarts or Your passcode is required to enable Touch ID, so enter your passcode then.
Step 3: Your device will be unlocked immediately.
Step 4: Next time you will be able to use your Touch ID to unlock its screen.
Remove iPhone Lock Screen Password if iPhone Requires Passcode after Restarting but I don't Have a Passcode.
If you don't have the passcode to your iPhone now for sure because you have forgotten it already or because of any other reasons, you can take it this way and use iTunes to restore your iOS device. Before that, you need to know the iPhone will be erased and all data on it will be deleted thoroughly.
Step 1: Go and download iTunes on Apple Support Center.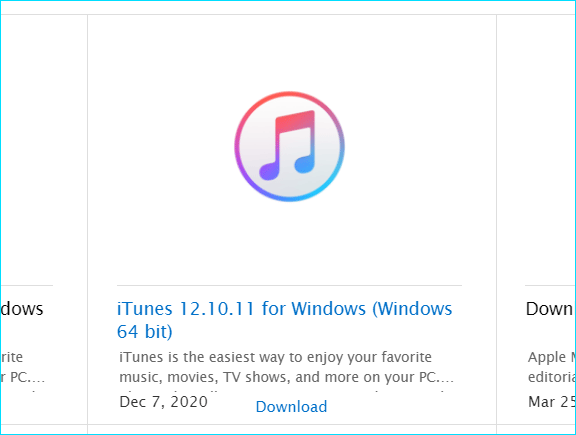 Step 2: Install iTunes and then open it.
Step 3: Connect your iPhone with your computer.
Step 4: Click the iPhone icon on iTunes.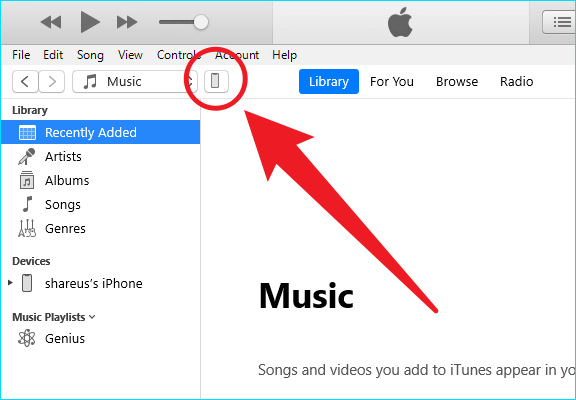 Step 5: Select Restore iPhone.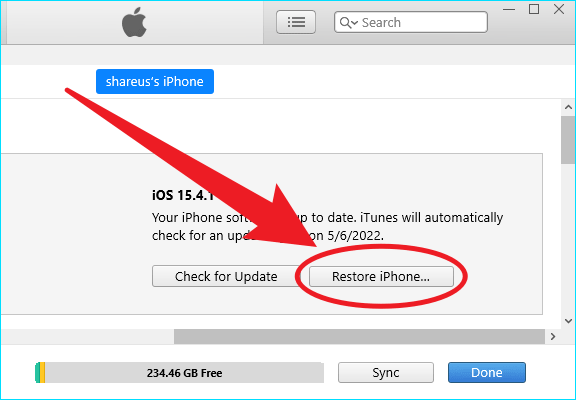 Step 6: Follow the rest of the instructions.
Step 7: And you can set up and use Touch ID anew.
FAQ
1.How do I Use Touch ID after Restarting My iPhone?
iPhone will ask you to enter your password first before you can use your Touch ID to unlock the iPhone screen lock because your password is required to enable Touch ID.
So, first, enter your screen lock password, and then you can use your Touch ID to unlock your iPhone.
2.Why does My iPhone Require Passcode to Enable Touch ID?
That's because Apple wants to make sure you're the owner of that iPhone and also because you will not forget the password you set before by typing it sometimes.
3.How do I bypass Touch ID Passcode?
Touch ID passcode is related to iPhone Screen Lock passcode, so once you bypass iPhone Screen Lock password, you bypass Touch ID passcode.
For more details about how to bypass Touch ID passcode, please read: How to Unlock Disabled iPhone without Passcode or Face ID 2022.