How to Unlock Disabled iPhone without Passcode or Face ID 2022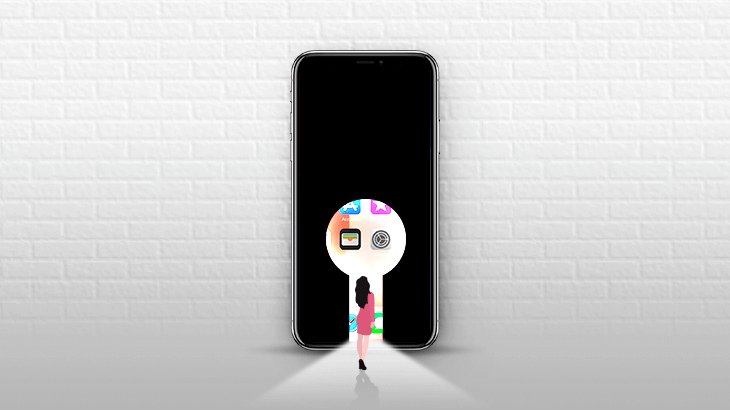 iPhone has become more and more popular in the world today so more and more people are choosing to switch from Android to iPhone. This means that there will be a huge amount of people who use the iPhone, but one day forget the iPhone lock screen passcode.
Are you one of them and want to know how to unlock disabled iPhone 11/12/13/XR/se without Face ID or screen lock password? Then you really should keep reading this article and you'll find 3 different ways to solve the problem that is bothering you and know how to bypass iPhone 12/13 or older versions passcode if forgot and without Face ID in 2022.
1. Unlock Disabled iPhone using iCloud/Apple ID
This way is only available when you have already signed in to your Apple ID on your iPhone & have already turned on Find My iPhone feature. Also, you need to put your iPhone online (with internet connection). If Find My iPhone is disabled, go to Way 2: Remove iPhone screen lock by PasscodeGo and get it done in minutes.
Be careful and back up your data, as there will be data loss.
Step 1: Go to iCloud.com and sign in with your account.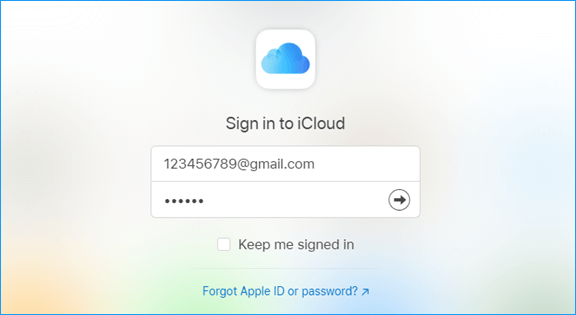 Step 2: Click Find iPhone.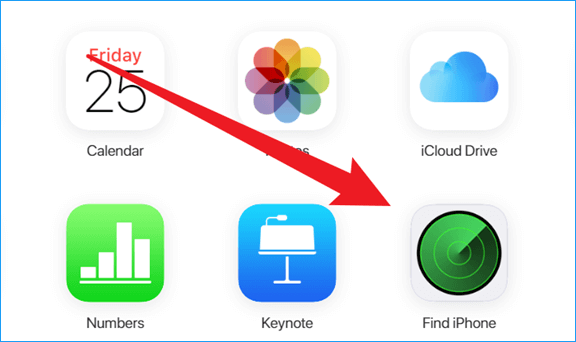 Step 3: Tap All Devices and find the one you want to unlock. Click to select it.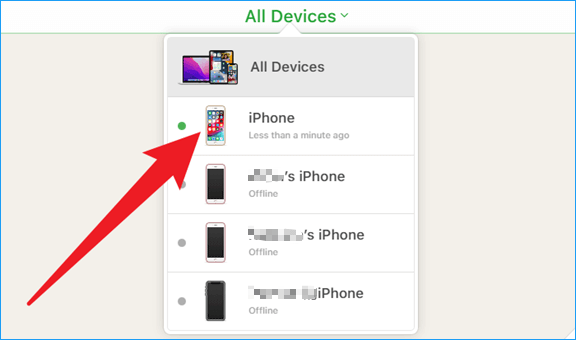 Step 4: Then on the top left corner, click Erase iPhone.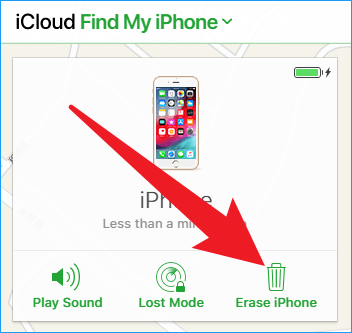 Step 5: Tap Erase on the popup window.

Step 6: Enter your password to Apple ID again to continue.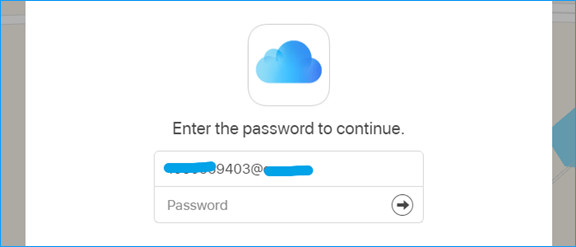 Step 7: Click Next and Done to skip entering a phone number and a message as this is for a lost phone.
Step 8: It starts erasing iPhone automatically.

Step 9: Once it's complete, you can enter your iPhone without a screen lock or passcode.
2. Unlock iPhone Screen Lock by PasscodeGo
Step 1: Download PasscodeGo for a free trial. It's a tiny but powerful software that can help you unlock your iPhone passcode.
Step 2: Connect your computer and iPhone with a USB cable.
Step 3: Run PasscodeGo and click the first feature, Unlock Lock Screen.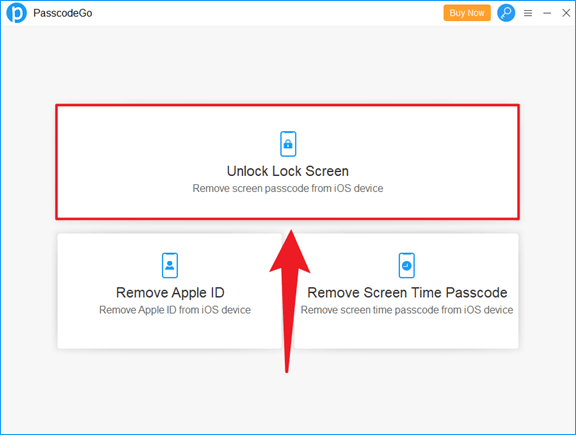 Step 4: Read the information and click Start.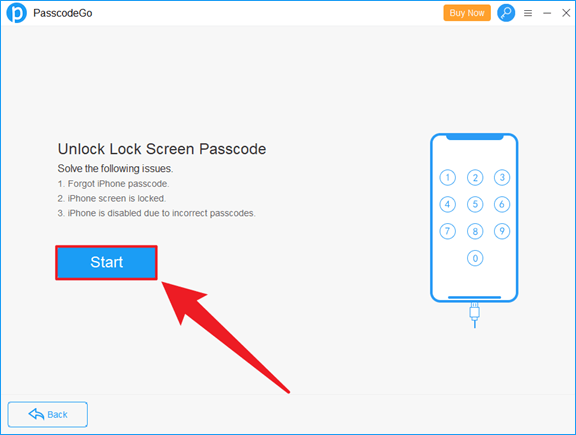 Step 5: Tap Next and wait for loading device info.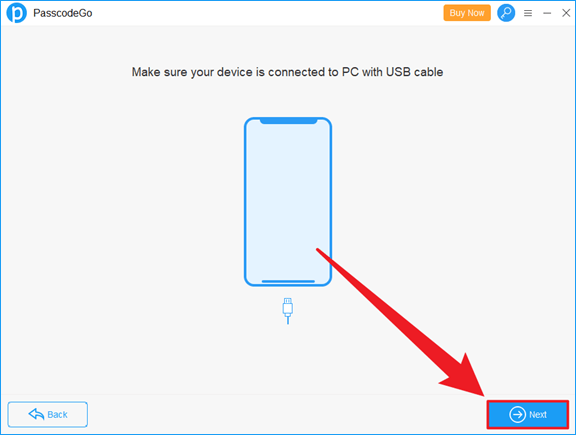 Step 6: Check your Model Name and download location. If you want to change location to store the firmware file downloaded, click the Change button.
Step 7: Now tap Download.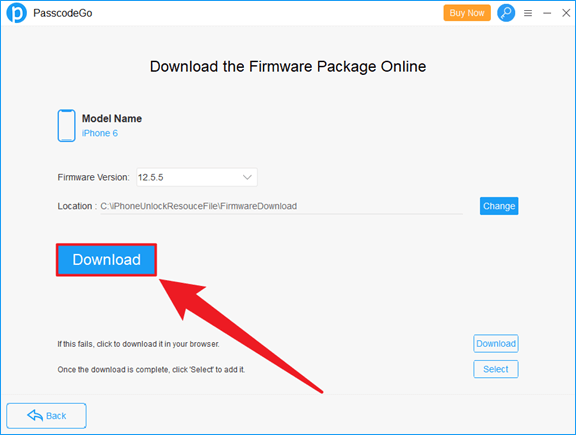 Step 8: It may take several minutes to finish.
Step 9: Click Unlock.
Note: If your computer can't recognize the iOS device, put it into Recovery mode and it will be detected by PasscodeGo.
Make sure that Find My iPhone is disabled, or you may need to enter your Apple ID & password after unlocking your iPhone.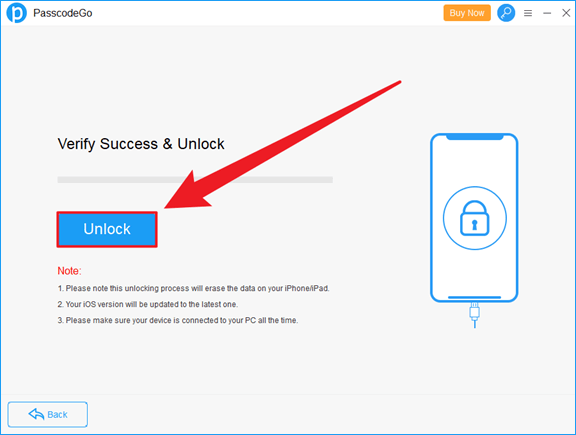 Step 10: Unlocking your iPhone passcode.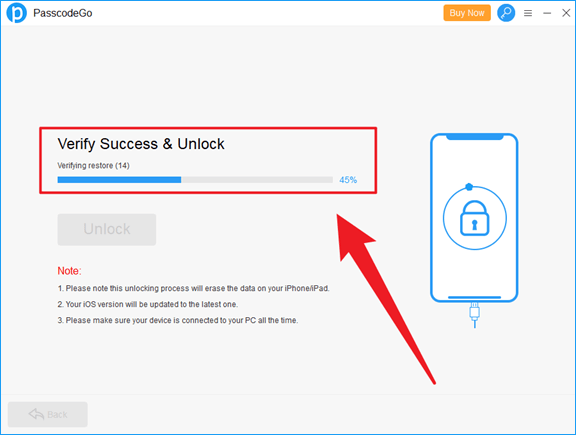 Step 11: Tap on OK after Unlock Successfully!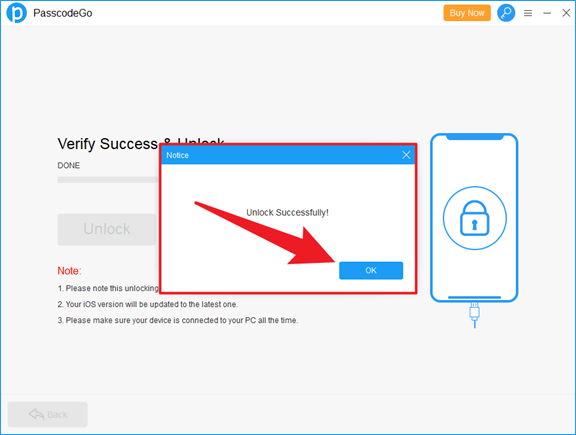 Step 12: iPhone screen lock has already been removed now.
Tips: Have any problems with it? Read its detailed user guide.
3. Remove iPhone Passcode through Erase iPhone Button on iPhone
Note: Apple ID signed in on your iPhone is required.
Step 1: Enter the wrong passcode on the lock screen of iPhone multiple times.
Step 2: Then iPhone Unavailable try again in 5 minutes should be displayed on the lock screen.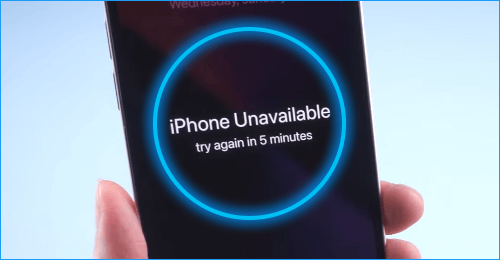 Step 3: 5 minutes later, enter the wrong numbers again. Now Erase iPhone shows up on the bottom right corner. Click it.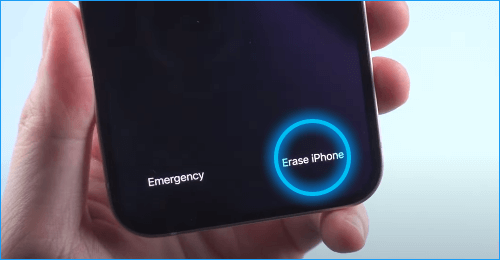 Step 4: When you saw the following prompt, Click Erase iPhone again, and then enter your Apple ID's password.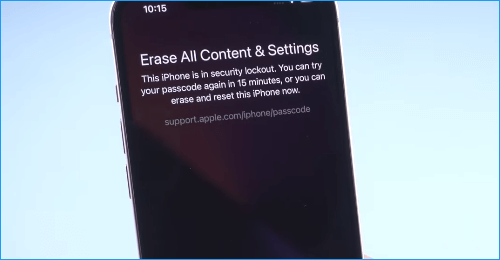 Step 5: It will start erasing iPhone for you before the iPhone passcode is removed.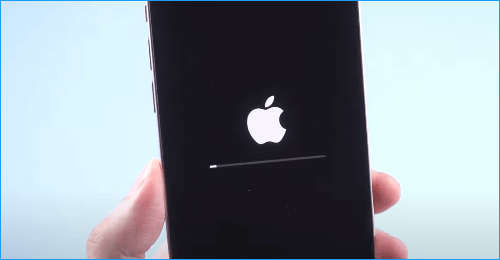 Bottom Line
As you can see above, it's pretty easy to unlock the lock screen passcode on any disabled iPhone without password or Face ID. However, on the other hand, if we don't turn on the Find My iPhone option, our iPhones will be so vulnerable and can be unlocked so easily. Once our iPhones are lost, their screen lock passwords could be unlocked and then our iPhones might be used by someone or sold to someone else somewhere.
Anyway, please enable your Find My feature on your iOS devices including your iPhone, and seriously take care of your screen lock passcode, Apple ID & Apple password. This is pretty important for your iPhone and all of the data on it as well.