How to Remove/Bypass Previous Owner's iCloud Account from iPhone
What's iCloud Account on iPhone?
Apple's iCloud account and Apple ID is the same thing when we talk about the account inside iPhone Settings. Once you sign in to your iCloud Account to your iPhone, all the things on iPhone including Settings are connected to that account. Apple ID is the verification approach that Apple Inc. uses for Apple products such as iPhone, iPad, and Mac according to Wikipedia.
Bought an iPhone from its previous owner but he/she forgot to sign out the iCloud Account, which is a disaster when it comes to an Apple device? This article will tell you how to remove iCloud account from its previous user's iPhone with or without password.
Way 1: Remove Previous Owner's Apple ID from iPhone with Password
If you are aware of the password of the Apple ID/iCloud Account, you can easily remove it on Settings APP on iPhone screen. Just follow the steps below.
Step 1: Navigate to iPhone's Settings.
Step 2: Tap on [Apple ID NAME] on the top of the Settings to enter.
Step 3: Scroll down to the bottom and select Sign Out.
Note: Internet connection is required for signing out account.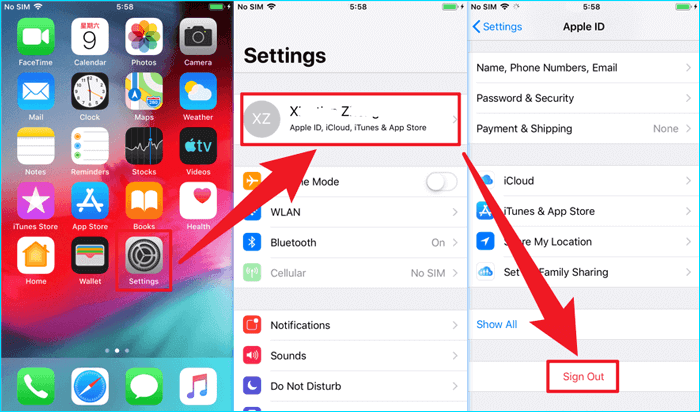 Step 4: Type the Apple ID password to Turn Off Apple ID.
Step 5: If you don't want to keep a copy of your data on this iPhone, just click Sign Out on the top right corner and Sign Out on the pop-up window. Then it will be Removing iCloud data.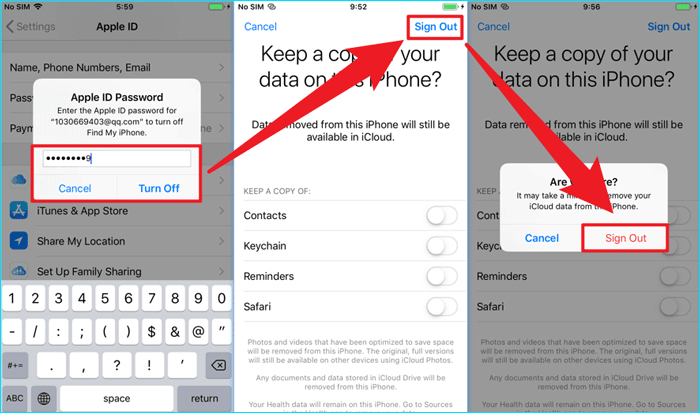 Step 6: The previous owner's Apple ID from iPhone is removed when you can see Sign in to your iPhone.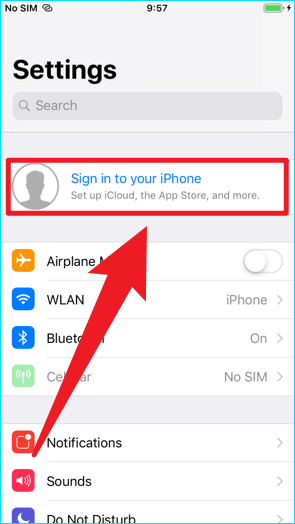 Way 2: Bypass Previous Owner iCloud Account from iPhone without Password
You should try to contact your iPhone's previous owner for the iCloud Account and password first so that you can use Way 1 and remove it within minutes with ease.
For some reasons, you may not be able to make contact with its owner before. In this case, you have no password for iCloud Account at all so Settings won't work, and you have to take this way to solve your problem.
Step 1: Download this great utility called PasscodeGo and install it.
Step 2: Make sure your iPhone is connected to your computer with a USB cable, while iTunes downloaded and installed on your computer is suggested.
Step 3: Open PasscodeGo and tap on Remove Apple ID.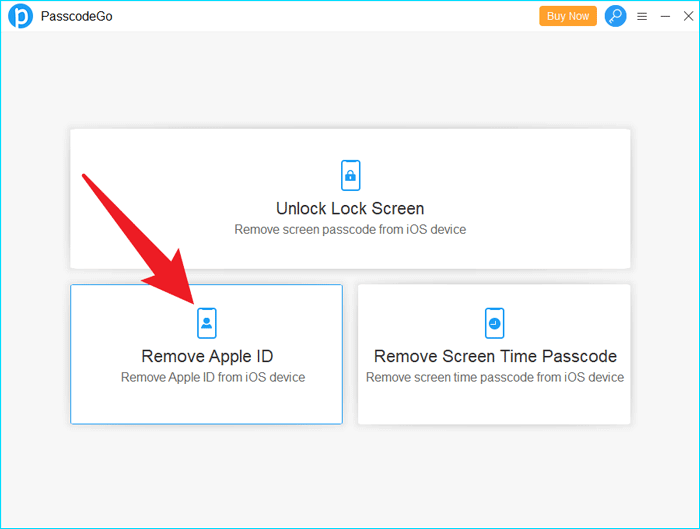 Step 4: Read the three notes on the screen first and then click Start.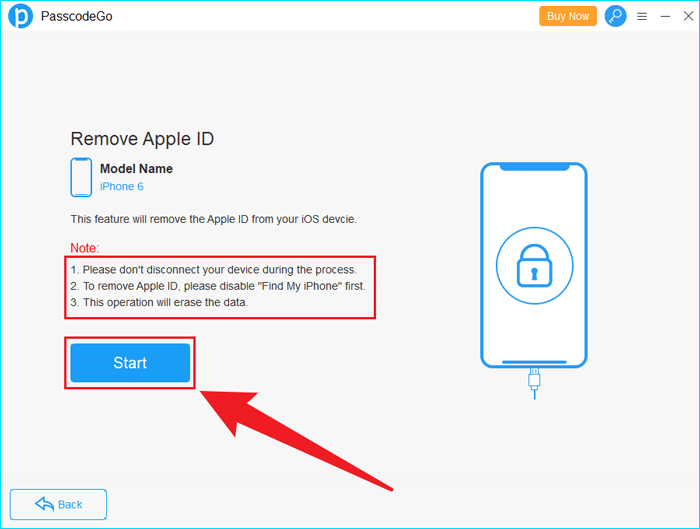 Step 5: On the iPhone, go to Settings > General > Reset. (May vary depending on different versions of iOS.)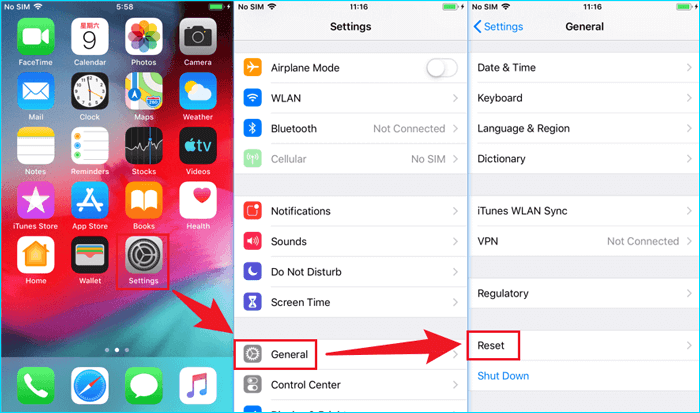 Step 6: Select Reset All Settings > Reset All Settings > Reset All Settings. (May vary depending on different versions of iOS.)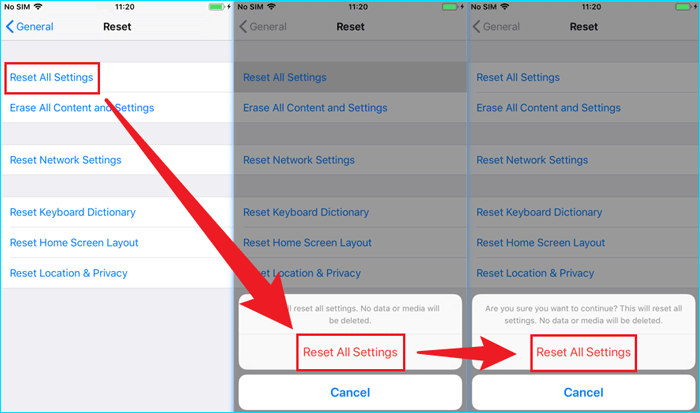 Step 7: PasscodeGo will be processing Apple ID removal.
Step 8: After seconds to minutes, iCloud Account from the previous owner will be bypassed.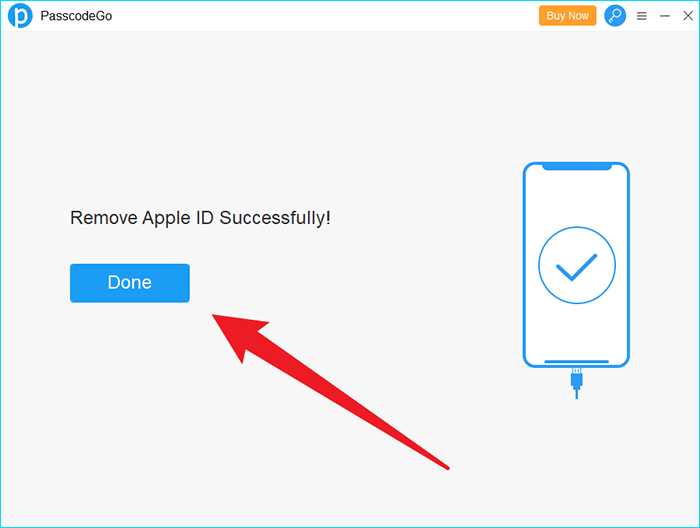 Step 9: Now iCloud Account is out of your iPhone.