[Latest] Override Screen Time Passcode on iPhone on iOS 15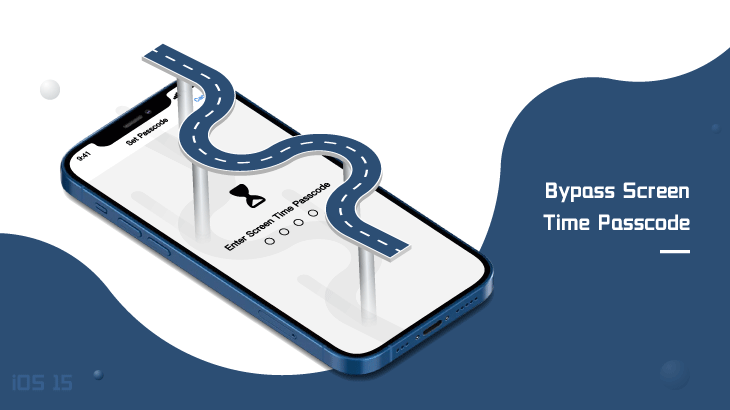 OK. You must forget your iPhone's screen time passcode on iOS 15 (or other iOS versions). Then keep reading.
Don't panic as there is always a way out and I will tell you how to solve this problem and override the iPhone screen time passcode on iOS 15 or other versions.
This process won't cause any data loss so you can never worry about the data issue.
Way 1: Override Screen Time Passcode on iPhone on iOS 15 with PasscodeGo
If you don't mind using a third-party tool to override your iPhone's Screen time passcode, this would be the best choice for you. Only several clicks are required to finish the entire job for you. However, if a third-party tool is not to your taste, go for the second way to override it directly which will be more complicated though.
Step 1: Install PasscodeGo with just a few clicks.
Step 2: Click the third feature 'Remove Screen Time Passcode' to override it.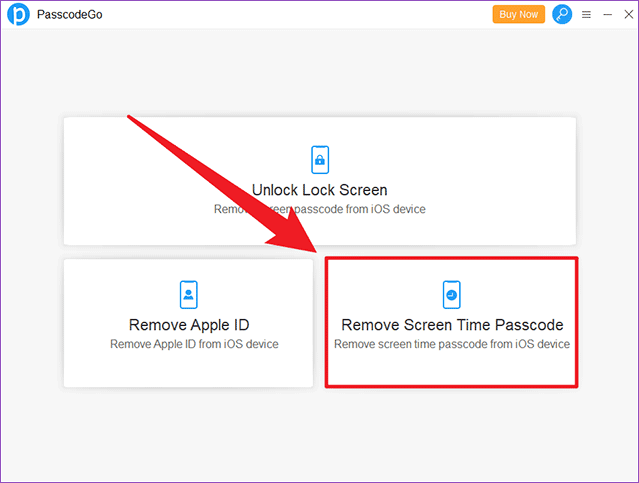 Step 3: Make sure you read the notes carefully and make sure the model's name above is correct. Then you can click 'Start' button to continue.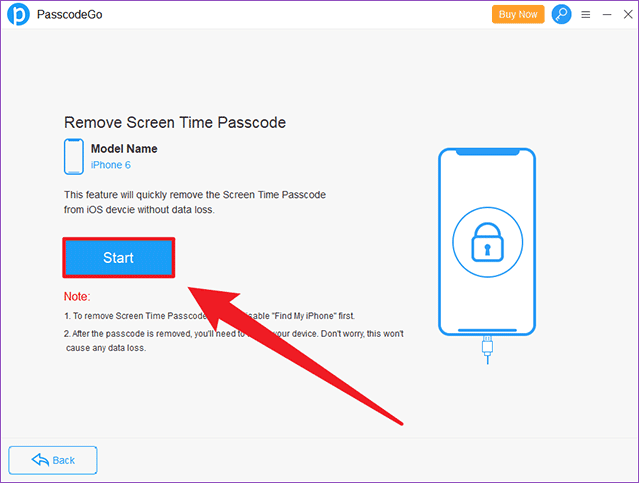 Step 4: The overriding process will start Automatically & Immediately!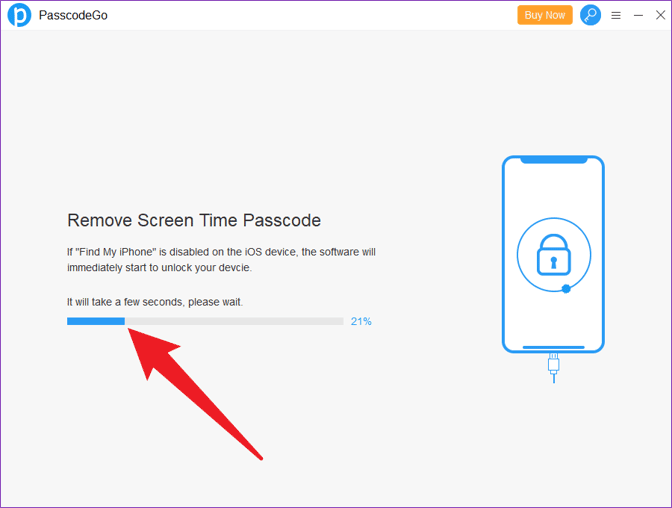 Step 5: When you can see 'Remove Screen Time Passcode Successfully!' on the screen, you should tap 'Done' to finish it.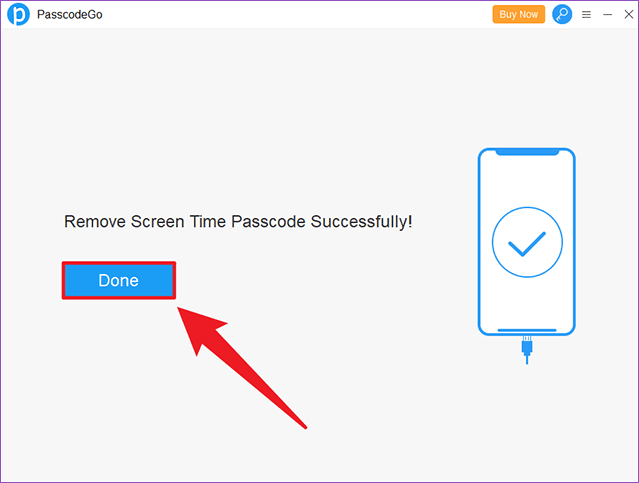 Step 6: You may find a setup window on your iPhone but this won't lead to any data loss so no need to be scared.
Step 7: Follow the step-by-step guide on Step 10 & Step 11 on Method 2: Reset screen time passcode on iOS 15/14/13 without Apple ID. After that, screen time passcode will be removed from your iOS 15 iPhone.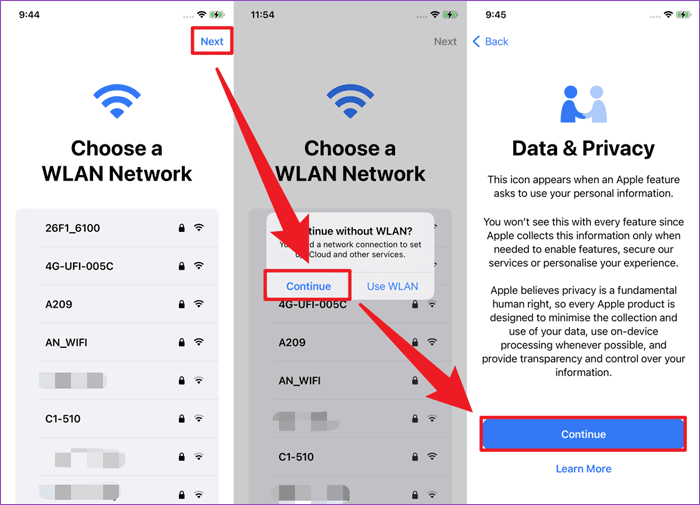 Way 2: Override Screen Time Passcode on iPhone on iOS 15 using iCloud Account If Remember
If you can still remember the password to your Apple ID, which is iCloud account, this kind of thing would be much easier. Hence, you should have known the importance of remembering your Apple ID, Screen Time Passcode, or any other type of password/passcode. Got a bad memory? Just write it down on a piece of paper and keep it safe!
Well, let me tell you how to make this work.
Step 1: Open Settings on your iPhone.
Step 2: Navigate to 'Screen Time' along with a small blue icon and click it.
Step 3: Scroll down and select 'Change Screen Time Passcode' > 'Change Screen Time Passcode'.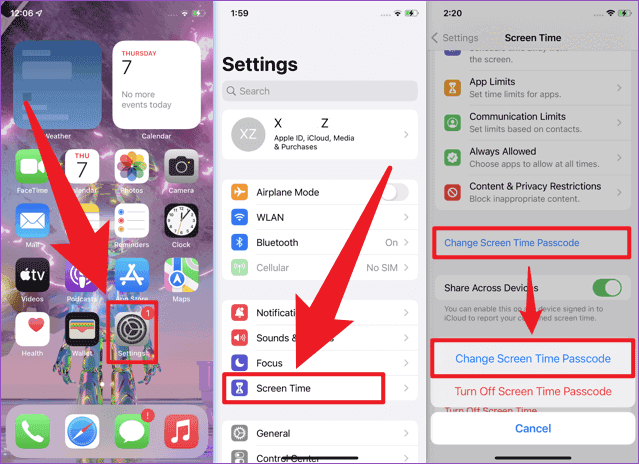 Step 4: Now you should click 'Forgot Passcode?' on the bottom. This will lead to an Apple ID entering page. If you provide the correct information, it takes you to enter new screen time passcode.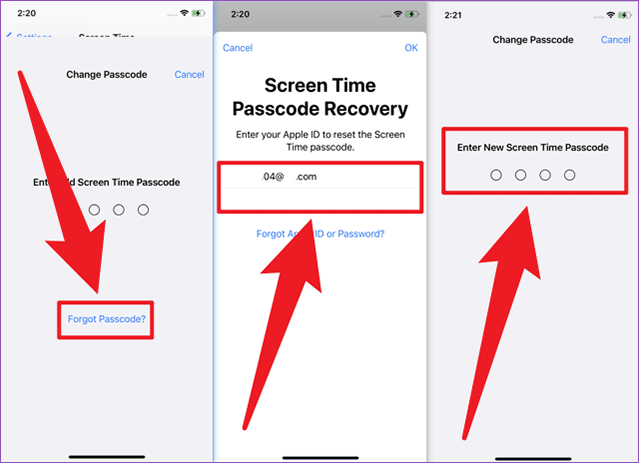 Step 5: Just set a fresh and new Screen Time Passcode for yourself that you can remember. Of course, you are able to remove the passcode anytime you want.
The End
This is the latest guide of overriding screen time passcode on iPhone on iOS 15. You can use it to bypass your iPhone or other iOS devices' Screen Time Passcode with ease. All you need to do is follow my every step above.
It's pretty important for you to get your Screen Time Passcode back from Apple but there is a process to everything. So don't panic, keep patient and follow my steps written above. You will finally get this solved.
In case there is anything unclear, just leave a comment below. I will be here waiting for you.
If there are any problems, just let me know by leaving a comment below.